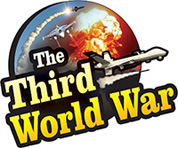 Moscow/Washington: Lieutenant General Viktor Poznikir claimed that the United States is preparing for a nuclear attack on Russia, saying 'The United States has deployed missile defence systems in countries near the Russian border. The conspiracy behind these deployments is to carry out a surprise nuclear attack on Russia and ensuring that Russia is not able to retaliate.' The Russian official also warned that the United States is deploying similar systems in different other parts of the world, along with the Russian border, intending to be able to attack countries opposed to the United States at any time.
Only last week, senior US military official and chief of the US European Command, General Curtis Scaparrotti had warned about nuclear war, starting between the United States and Russia. The US official had warned that the war would start of a misunderstanding. Against this background, the warning issued by the Russian official becomes significant. The Russian official while accusing the United States, warned the countries deploying the missile defence systems.
Saying that deployment of nuclear-capable missiles is harmful to the environment in the country, Lieutenant General Viktor Poznikir warned that these countries could become targets of a Russian attack. He also claimed that Russia has developed missiles capable of rendering the US missile defence system useless. He referred to the Sarmat and Avangard missiles for this.
Only two months ago, the United States declared the withdrawal from the Intermediate-range Nuclear Forces (INF) treaty. The claims of both Russia and the United States, increasing the manufacture of nuclear weapons, are surfacing consistently, ever since. Russian President Vladimir Putin had warned that Russia would deploy missiles to target not only the European countries but also the United States. Following that, a Russian news channel created a sensation, publishing a list of 'Nuclear Targets'.
Against this background, analysts and experts are pointing to a threat of a nuclear war, to the world. The special representative of the United Nations, Izumi Nakamistu had expressed a concern that a threat of a nuclear war, unimaginable for the previous generations, is looming large over the world.