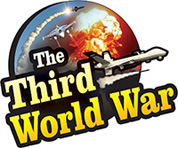 Washington/Baghdad: Bill Urban, lead spokesman US Central Command (CENTCOM) warned that the US soldiers and its interests in Syria and Iraq are under a serious threat from Iran and its agents. Following this warning from the US CENTCOM, the United States, as well as NATO soldiers, deployed in Iraq, have been placed on high alert. The US Department of State has ordered the officials, not required in Iraq, to return home immediately.
Since the last few years, the United States has launched a military campaign 'Operation Inherent Resolve' against the 'IS', in Syria and Iraq. Thousands of US soldiers are deployed in Syria and Iraq under this campaign. The US soldiers in Iraq are also imparting counter-terrorism training, to the Iraqi military. But CENTCOM declared that these are the soldiers, who are directly under a serious threat.
Against the background of increasing tension with the United States, Iran may launch attacks on the US soldiers in Syria and Iraq. The CENTCOM spokesman Urban also expressed a possibility that Iran may use its agents,in Syria and Iraq, for this activity. Recognising the threat, the US State Department has urgently recalled a few officials, posted in Iraq. CENTCOM keeps a close watch on the military movements of each country in the Arab-Gulf region.
The same CENTCOM had warned of a threat to the interests of the United States and allies in the Persian Gulf. Therefore, the CENTCOM warning is being taken very seriously. A few days ago, US Secretary of State, Mike Pompeo had visited Iraq. At that time, during his meeting with the Iraqi Prime Minister, Pompeo had underlined the perceived threat to the US interests from Iran and its agents. Pompeo had also warned Iraq that it should stay away from Iran if it wanted to safeguard the country.