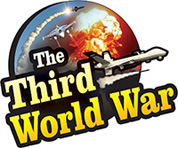 Washington/Brussels: Claiming that the Harley Davidson company is suffering major losses because of the taxes imposed on its motorcycles,by the European Union, President Trump threatened to initiate a trade war against the Union, in retaliation. Only two weeks ago, President Trump had warned of imposing taxes worth billions of dollars, against the European Union. This threat following the announcement is a strong indication of a fierce trade war, starting between the United States and the European Union.
Last year, Trump imposed heavy taxes on the goods imported from China, followed by an announcement of a trade war. Canada and the European countries also were targeted, after China. Europe agitated by the taxes imposed by Trump had announced taxing of important US products. This included important companies from the United States, including Harley Davidson.
The Union raised the tax on Harley Davidson from 5% directly to 31% and has warned to take it to 60% in two years. This tax has severely affected the business of Harley Davidson, and its income has slumped by 12%. President Trump has issued a threat to the Union, taking cognisance of this fact.
Two weeks ago, the United States targeted the European Union over an issue, in the World Trade Organisation. At that time, President Trump issued this threat of imposing taxes worth $11 billion on the European Union. The United States had also declared the list of items to be taxed. As per the list aircraft manufacturing equipment, Cheese, Olive Oil, Wine and motorcycles will be subject to tax.
The Union had raised strong objections to the tax imposition and had expressed displeasure that the scope of tax had been increased tremendously. Analysts from Europe and the United States have advised President Trump, not to start a trade war. But ignoring the advice, President Trump seems to have prepared to draw the Union into a trade war. The United States has repeatedly warned the European Union, to maintain a trade balance and has threatened to impose tax in the range of 20 to 25 percent, if there was no action taken on this front.