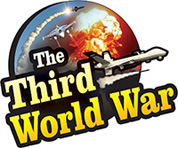 California: Four months ago, Facebook's digital currency that was launched with great fanfare has suffered major blows back-to-back. Five companies participating in the Libra venture have decided to back out in the last 24 hours. These companies include the world leaders in payments processing such as Mastercard, Visa and Stripe. Given this development indicates that the Facebook's plans to launch Libra Currency in 2020 might bite the dust.
In the beginning of October, PayPal, the world leader in the online payment sector since last two decades, decided to withdraw from the association. The decision supposedly had a background of the inquiry instituted by the United States and European countries. President Trump had openly expressed displeasure over the Libra currency. Thereafter, various committees of the US Congress had indicated investigating Facebook on similar grounds. It was revealed in one of the meetings in October, that a notice for inquiry had been sent even to Mark Zuckerberg, the Facebook chief.
Thereafter, even the European countries have indicated initiating inquiries against Libra. The spokesman of the European Union had informed that both Facebook and Libra Association had been sent independent notices. These notices are believed to be the outcome of the aggressive stand taken by France and Germany, the leading countries of the Union. French Finance Minister, Bruno Le Maire, had clarified the stand of the French government saying that unrestricted release of currencies by big companies will not be acceptable to the French government. Germany also had warned of not granting a permission to Libra currency.
This aggressive stance of the United States and European countries is the reason behind withdrawal of these companies from the Libra venture. The support of nearly 20 leading companies from technology and finance was considered to be the highlight of the Libra venture. However, the withdrawal of PayPal dented the association. Currently, the exit of 5 more leading companies comes as a major jolt to the association. These companies are Mastercard, Visa, Mercado Pago, eBay and Stripe which are active in the online payments sector.
Facebook had announced launching its cryptocurrency Libra in June. Facebook had claimed that this currency backed by the Bank Deposited and Government Bonds, will be launched by mid-2020. The claim made by Facebook that millions of people without a bank account will use this currency, rattled major economies of the world including the United States.