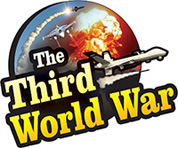 Riyadh: Major General Aviv Kochavi, the chief of the Israeli army intelligence had planned the assassination of the Syrian Dictator Bashar Al-Assad. However, as Israel's central intelligence agency, Mossad rejected Kochavi's proposal, Assad was saved. A Saudi Arabian Arabic online news website had reported the information. Meanwhile, Israeli Prime Minister Benjamin Netanyahu recently announced the appointment of Major General Kochavi as the Chief of Israeli Defence Forces.
As per the report published the online Saudi news website, Kochavi had proposed overthrowing the Assad government by assassinating him. If Assad remained in power in Syria, the threats to Israel from Syria's Hezbollah and Iran would rise. Likewise, the Russian influence in the Middle East would also grow simultaneously due to Assad, the Kochavi proposal had warned.
The Saudi news agency stated that the information of the Mossad chief Yossi Kohen rejecting the proposal for assassinating Assad was disclosed by an Israeli official on the condition of anonymity. In the past few years, the Israeli military was presented with multiple opportunities to eliminate Assad and his senior officials to overthrow the Syrian government. However, Israel prioritised targeting the Iranian deployment and Hezbollah locations in Syria over Assad. Therefore, Assad is still in power in Syria, the official stated.
Meanwhile, Israeli Defence Chief Gadi Eisenkot is set to retire in the next few days. After that, Kochavi who is currently in charge of the conflict with Hamas in the Gaza Strip and the Hezbollah in Lebanon would be taking over as the Israeli Defence Chief.