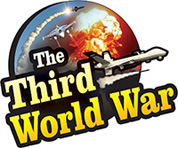 Tel Aviv: The attacks from Gaza are continuing, despite military action by Israel. Seven people were injured in a rocket attack, originating from Gaza Strip, on Tel Aviv, the Israeli financial capital. The injured include two children. Severe repercussions are being felt in Israel of the attack, and Israeli Prime Minister Benjamin Netanyahu will be cutting his US visit shortand returning to the homeland. Prime Minister Netanyahu warned that there would be a strong retaliation against the terrorists, attacking civilian in Israel.
The siren warning a rocket attack went off in the city of Tel Aviv, on Monday, early in the morning. Seven people were injured when the rocket landed on the house in Sharon area of Tel Aviv. The Israeli agencies immediately swung into action, preventing any loss of lives and property. No organisation in Gaza has accepted the responsibility of the attack. But the Israel military claimed that this attack originated from the Hamas launchpad in Gaza.
Severe reactions are emanating from all sections of the society in Israel, and demand is gaining strength that an action needs to be taken for a permanent solution for the Hamas and other terrorist organisations in Gaza. Israeli military too has fortified the deployment of soldiers, tanks and military vehicles at the Gaza border. Whereas, the Israeli Prime Minister, currently on a visit to the United States, has denounced this attack as a cowardly act and has declared that there will be a strong retaliation.
Netanyahu said that the discussions with the defence chief and secret services, regarding the action against the terrorists, have been completed. Prime Minister Netanyahu will leave for Israel after his scheduled meeting with President Donald Trump. Prime Minister Netanyahu was supposed to be there in the United States for three days. Prime Minister Netanyahu had said that he will be discussing two important issues namely, the sovereignty of Golan Hills and Iran. Prime Minister Netanyahu was to address the meeting of American Israel Public Affairs Committee. But the Israeli Prime Minister will skip this meeting to return to Israel.
Meanwhile, a few days ago, Prime Minister Netanyahu had threatened that if the terrorist organisations in Gaza do not stop the attacks on Israel, Gaza will face a destructive action. Prime Minister Netanyahu had also said that he will not even care for the upcoming elections in Israel while taking this action.