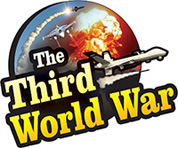 Ashkelon: – Once again, a rocket attack took place very close to the public rally of Prime Minister Benjamin Netanyahu. Prime Minister Netanyahu narrowly escaped the rocket attack. In the action taken, following this attack, the Israeli military targeted Hamas locations in the Gaza Strip. Meanwhile, Israel has warned that if these attacks continue, Israel will straight away target the main cities in Gaza, in the subsequent war.
On Wednesday night, Prime Minister Benjamin Netanyahu was addressing a public rally in the city of Ashkelon. At this time, a rocket was launched from the southern part of Gaza Strip towards Ashkelon and also the sirens installed on the Israel border alerted the people of Ashkelon. The citizens took shelter in the secured bunkers following the warning. Prime Minister Netanyahu, who was addressing a public meeting, was also whisked away to a bunker, by the security personnel.
The Iron Dome system of Israeli military neutralised the rocket before it could land in the city of Ashkelon. In the last few months, the Iron Dome system has successfully neutralised many rocket attacks originating from the Gaza Strip. On receiving further information from the Israel military, Prime Minister Netanyahu and his supporters were brought out from the bunkers.
Prime Minister Netanyahu issued a warning to the terrorists in Gaza, following the attack. Netanyahu threatened 'A few weeks ago; we have already finished the terrorists launching rocket attacks into Israel, in the past. The current attackers also should pack their bags.'
Following this, the Israel military launched attacks on multiple locations in the Gaza Strip. Israel military informed that central military location, arms arsenal and even the training camps of Hamas were destroyed in the airstrikes. The action was carried out by the fighter jets and helicopters of the Israel military. Israel military informed that there were no casualties in the attacks.
In the last few months, this becomes the second place of attack where the Israeli Prime Minister was present. Before this, in September, fierce rocket attacks were launched when Prime Minister Netanyahu was on his campaigning tour. Ashkelon and Ashdod were the targets for these attacks. In retaliation, Israel had launched dreadful attacks on the locations of Hamas and Islamic Jihad.