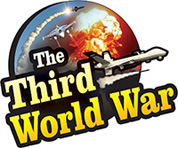 Paris: French Defence Minister, Florence Parly announced that France was venturing into development of Hypersonic Missiles 'Many countries are acquiring them (hypersonic weapons) and we have the know-how to develop them. We could no longer afford to wait.' The French Defence Minister also claimed that France would develop the first hypersonic missile in three years.
Over the last few years, it has been observed that the major countries of the world are taking aggressive steps to develop Hypersonic Missiles. They include even India along with the United States, China and Russia. These countries have developed and tested Hypersonic Missiles, and the process for induction of these missiles in the defence forces has started.
Against this background, the French announcement becomes significant. Moreover, France becomes the first European country to announce the development of Hypersonic Missiles.
As per the announcement made by the French Defence Minister, the leading French company Ariane Group will be developing these Hypersonic Missiles in France. As per information provided by France, the first and preliminary stage will be completed until 2021. The Hypersonic Missile being developed by France will be launched from the air. The French Missile development program has been named V-Max (Experimental Manoeuvring Vehicle).
France is a nuclear country and has advanced nuclear weapons that can be launched from air or submarines. As per the claims of a Russian analyst, France may need advanced and fast missiles that can be launched from an aircraft carrier, and therefore, France must have taken up this program to develop Hypersonic missiles.