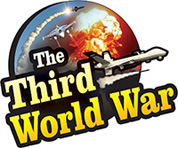 Jerusalem: Israeli Prime Minister Benjamin Netanyahu warned that Iran is planning to launch rocket and missile attacks on Israel from its military bases in Yemen and Iraq. Iran is also attempting to infiltrate into the Israel territory. However, Israel will foil all these attempts. Last week, the Israeli military had devastated Iranian military bases in attacks carried out in Syria. After that, two days ago, the Houthi rebels in Yemen threatened to attack Israel. Subsequently, Israel has ordered its military to remain in the state of readiness.
Israeli Prime Minister Benjamin Netanyahu and Defence Minister Naftali Bennet inspected the Golan Hills border region. While speaking to the media after that, Prime Minister Netanyahu pointed to the increased Iranian threat to Israeli security. Netanyahu claimed, "The Iranian aggression against the countries in the region, including Israel, is increasing by the day. But Israel will take all the necessary action to prevent this Iranian aggression. The smuggling of arms from Iran to Syria will be stopped. Israel military is even prepared to stop the smuggling through the land as well as aerial routes."
At the same time, Netanyahu accused that Iran was planning to use its military bases in Syria and Iraq to launch rocket and missile attacks into Israel. Netanyahu said that there would be strong retaliation, from Israel, against these attacks. A few days ago, Iranian bases in Iraq came under attacks for two consecutive days. Iraq accused Israeli fighter jets of attacking these bases where preparations for an attack on Israel were underway. Against this background, the severity of the warning issued by Netanyahu increases significantly.
Two days ago, four rockets were launched at the Israeli Golan Hills region. Israel carried out a crushing attack in Syria accusing that the attacks originated from the military bases of Iran and Iran affiliated groups, in Syria. The Israeli fighter jets targeted more than ten locations in Syria, during the attack. Twenty-five people, including 15 soldiers from Iranian Revolutionary Guards and Al-Quds Forces were killed in the attack.
Meanwhile, on the sidelines of these developments in the Gulf, Chairman of the Joint Chiefs of Staff of the US defence forces, General Mark Milley, visited Israel and met the Chief of General Staff of the Israel Defence Forces Lieutenant General Aviv Kochavi.