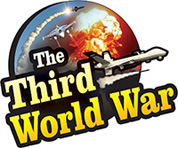 New Delhi: Terrorists' plan of carrying out dreadful blasts in New Delhi has been foiled. The terrorists had made preparations for a rehearsal of the plot, in the Goalpara festival in Assam. However, the special cell of Delhi Police arrested them in time. The terrorists were identified as Ranjeet Ali, Muqaddar Islam and Jamil Luit and were revealed to be connected to the ISIS.
The Delhi Police took action on the inputs received from the intelligence department and arrested the terrorist trio who were found in possession of explosives. The IEDs and one kilogram of explosives were seized from them. A Raas Leela festival was being held at Dudhnoi village, in Assam's Goalpara and Sunday was the last day of the festival. The terrorists had planned to carry out terrorist attacks on this day. Pramod Kushwaha, the Deputy Commissioner of Delhi Police, informed that the blast was supposed to be a trial for the bombings to be carried out in New Delhi.
The three terrorists, Ranjeet Ali, Muqaddar Islam and Jamil Luit, had made all the preparations for the event. All the three are dreaded ISIS terrorists, and they planned the attack after being inspired by the poisonous campaign run by the ISIS.
Kushwaha clarified that on receiving the information from the intelligence agency, the special unit of the Delhi Police were trailing the terrorists for the last two weeks. Also, he informed that the IEDs seized from the terrorists were similar to the ones used in the Bhopal-Ujjain train blast in 2017.
Deputy Commissioner of Delhi police, Kushwaha stated that the terrorists would be thoroughly interrogated, and further investigation would proceed based on the information extracted from them. All the three terrorists Ranjeet Ali, Muqaddar Islam and Jamil Luit, had studied in the same school and even tried to bring other youth in the ISIS fold. As per preliminary investigations, some of them are located in Delhi. Therefore, based on the details, a search operation would be undertaken in New Delhi.
Meanwhile, the bomb blasts at Goalpara and New Delhi were averted due to the success of the Delhi Police. Investigations so far reveal that the terrorists aimed to cause maximum possible casualties.