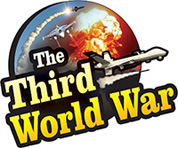 Tel Aviv: General Qassem Soleimani, leading the forces of Iran and Iran affiliated military groups, has prepared to take over the Golan Hills with the help of Hezbollah. Iran has opened an independent front of armed Shiite Military groups, from Syria under the leadership of General Soleimani. One of the Israeli news agencies claimed that General Soleimani has started strategising together with this front, near the Israeli border. Meanwhile, when the possibility of the US military withdrawal is growing, the Iranian military movements in the region are escalating the tension in the region.
The report published by the human rights organisation from Syria, two days ago, gives details of the Iranian military movements. The report says that Iran, who arrived in Syria to support the Assad government, has opened its independent front in Syria. It also claims that nearly 1,200 Shiites have been brought together under this front. Moreover, the organisation stated that Iran had created the organisation Al-Hashd Al-Shabi and also an organisation of Afghan extremists.
General Soleimani, the leader of the Iranian Quds force in Syria, is the chief commander of this extremist front. The Iranian sources claimed that the front had been created in accordance with the talks held between Iranian and Syrian officials before Iran entered the Syrian conflict. Iran is planning to challenge the United States and Israel by creating a three-pronged front with Syria, Iran and these Shiite extremists. The human rights organisation has claimed that General Soleimani's strategy in Syria is said to be a part of this three-pronged front.
With the help of these extremists, General Soleimani has started espionage in the Israeli border areas. The Israeli news agency claimed that these organisations are working near the Israeli border like the ears and eyes of General Soleimani. Some of these extremists have been deployed near the Israeli Golan Hills border. These extremist groups, Iranian soldiers and Hezbollah have been deployed in the Jezreel region of the Daraa province in southern Syria. The Israeli news agency warned that the sole objective of these groups is taking over the Golan Hills from Israel.
A few days ago, Syrian President Assad, had announced military deployment near the Golan Hills. The Israeli news agency has expressed a possibility that this deployment was not of the Syrian military, but of the extremist groups formed under the leadership General Soleimani, to take over the Golan Hills. Meanwhile, in the last two months, General Soleimani, other Iranian military officials and Nasrallah, the chief of Hezbollah have threatened to take over the Golan Hills. In view of this, Israel also has increased military deployment there.