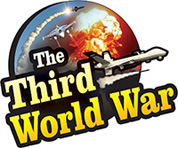 Washington/Beijing: "While there are no signs of an end to US and China trade war soon, China could weaponise US Treasury holdings," warned the leading US investor Ray Dalio, founder of Bridgewater Associates. Dalio drew attention to the fact that China has been selling US dollars over the last few months. At the same time, President Donald Trump has claimed the Chinese economy to be on the verge of collapse.
Last year, in October, China caused a stir by unexpectedly selling $3 billion worth of US debt bonds. This has been just the third time in the last 14 years that China has sold out US debt bonds. The decision was considered a "Warning shot" for the United States. Earlier in 2016, China had sold out US bond debts worth of $100 billion.
China has more than 3 million worth of foreign exchange reserves, which includes debt bond shares worth $1.11 million. Furthermore, the Chinese government, news agencies, dailies as well as the analysts have regularly hinted at selling US debt bonds in retaliation to US-China trade war. However, China has not reacted to it.
However, China's leading investors have taken this matter seriously, and the warning issued by Dalio is an indication of this. He also said that relations between the US and China are not just that of trade partners; they borrow and lend too, which could be the most dangerous. "As the war intensifies, both sides will try to inflict maximum harm on each other more," Dalio reiterated that China could use the option of selling loan securities.
In the meanwhile, US President Donald Trump has claimed that China's economic situation owing to trade war was worsening by the day. Similarly, he also stated that as the trade war extends further, the position of the United States will continue to become powerful and stronger. President Trump also stated that the taxes imposed by the US have already started shaking China.