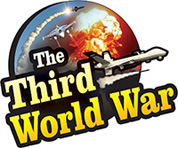 Washington/Beijing: An agent working for the US intelligence agency CIA, pleaded guilty of spying for China. This agent divulged the information about the CIA network, operating in China, to the Chinese government. It was based on this information that China killed 20 CIA agents operating in the country, was the sensational news that had surfaced a few years ago. The US government and the CIA had faced heavy criticism following this incident.
Since the last few years, China had initiated aggressive efforts to increase its influence in most of the western countries, including the United States. This is majorly being achieved using the financial might, and it is being used to get or steal information and technology. Two such incidents have been reported in the United States, in the last one year and it has been revealed that the personnel from the security agencies or the intelligence services are being used for the same.
The case of CIA agent Jerry Chun Shing Lee is considered to be very important, in this respect. Jerry Chun Shing Lee who worked with the CIA from 1994 to 2007, decided to settle in Hongkong, after that. The Chinese agencies contacted him during this period and pressurised him to reveal the information regarding the US activities and network, in China. He was lured with a substantial financial package.
Falling prey to this, Jerry Chun Shing Lee provided the information of the CIA network in China, to the Chinese agencies. The information included CIA activities and agent assignments. It is with this information that the Chinese agencies have succeeded in busting the CIA network in China, between 2010 and 2012. It is believed that nearly 20 CIA agents were killed in this action.
This is the first instance of such large scale killing of CIA agents, in the recent past and it is also considered to be one of the biggest failures of the CIA. Following this incident, the CIA managed to get Jerry Chun Shing Lee arrested. His case is being heard in the court, and during the hearing on Wednesday, he confessed to having spied for China.
Taking the 'Jerry' issue to a task, the Trump administration has once against exposed the anti-US activities of China. The Trump administration has consistently accused that China has created its agents in the United States and these agents are a threat to the US interests and national security. The claims made by Trump administration have been strengthened further, due to the 'Jerry' confession.