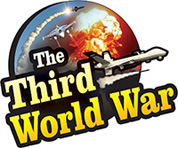 New Delhi: Military Chief General, Bipin Rawat warned 'If Pakistan fails to stop the terrorists, carrying out saboteur activities in India, we will carry out attacks on these terrorists again.' General Rawat also warned Pakistan that the general elections coming up in India will not have any effect on the Indian military action. Since the last few days, there were discussions in Pakistan, that India was preparing for fresh attack on Pakistan. Pakistan created a façade of action against terrorists, under the pressure of the possible Indian attack. But it is being said that the leaders of terrorist organisations like Jaish-e-Mohammed and Lashkar-e-Taiba have already gone underground, even before the action could start.
India and Myanmar conducted war exercises on Saturday. While speaking on this occasion, the Indian military Chief General Rawat once again issued a stern warning to Pakistan. General Rawat clarified, 'If Pakistan did not discharge the responsibility of stopping the terrorists carrying out saboteur activities in India or it failed in this task, India will not hesitate to act once again,against these terrorists.' Indian Airforce carried out an air attack on 26th February, at Balakot in Pakistan, killing more than 300 terrorists. India has indicated that it will carry out similar actions to teach Pakistan a lesson.
General Rawat informed that when the Indian Airforce attacked Balakot, the Indian army also was prepared with a plan to eliminate terrorist bases in Pakistan. The military chief said that this plan might be executed in the future. While the Indian military chief was issuing this warning, Pakistan seems to have panicked because of the movements of the Indian navy.
India has increased the pressure on Pakistan by deploying the aircraft carrier INS Vikramaditya and nuclear submarines near the Pakistan marine border. The tension in the Pakistan navy is said to have increased tremendously on receiving these reports.
The Indian warships and submarines were deployed only 200 kilometres from the Pakistan coast; hence the discussions were on in Pakistan that India had prepared for an attack. Therefore, Pakistan avoided sending its warships and submarines in the international waters. Instead, Pakistan adopted a defensive stance keeping its warships and submarines close to its coastline.
The TROPEX 2019 war exercises are beginning near the Kochi port, from Monday. This is considered to be the biggest war exercises conducted by the Indian navy so far. 60 warships of the Indian Navy, 12 patrol vessels of the coast guard, a minimum of 80 fighter jets and helicopters along with the aircraft carrier INS Vikramaditya will be participating in these exercises. These exercises have been held, even in the past. But after the rise in tension with Pakistan, the Indian navy had deployed these warships in the region near the Pakistani marine limits. Therefore, the Indian naval ships are in a state of readiness, and this has increased the military pressure on Pakistan, manifold.