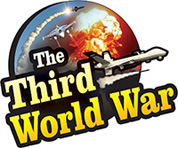 Prague: 'Non-Christian migrants are a threat to the European culture and civilisation. We don't want to live like the people in the African or the Middle Eastern countries. Therefore, we have to stop the migrants,' Czech Prime Minister, Andrej Babis expressed his staunch stand against the immigrants with these words. Saying that the policy adopted by other European countries is not acceptable, Prime Minister Babis referred to the problems created in Germany and France.
Christianity is the basis of the European culture and civilisation. But, over the last few years, the European culture and civilisation is under threat because of the migrant influx from Africa and the Middle-East, claimed Prime Minister Babis, while talking to a news agency. Saying that the people of the Czech Republic love their culture, Prime Minister Babis expressed concern over the cultural attack launched by the migrants.
Babis also drew attention towards a large number of IS supporters, entering along with the hordes of migrants coming to Europe. Prime Minister Babis issued a clear warning 'French, Dutch and Belgians may allow these IS supporters to assimilate in their society, but the Czech Republic will not accept these extremist migrants.' Prime Minister Babis also appealed to the Czech people to be prepared to fight to save its culture.
Referring to the outbreak of riots in Chemnitz in Germany, over the murder of a local by the immigrants, the Czech Prime Minister pointed out the explosive situations that can be created because of the migrants. 'Have you seen what happens, when a ship filled with migrants hits the coast? The Europeans get scared at the sight of these migrants. These are the very migrants, who have caused a commotion in Chemnitz. These migrants have not only killed a local but have also assaulted and killed a young girl,' Prime Minister Babis expressed his anger.
Meanwhile, the Czech Prime Minister had welcomed the migrant policies of the European Union in the past. Prime Minister Babis had accepted the decision that all the countries should accept equal number of migrants. However, his stance on the matter has changed of late. The Czech Prime Minister's stance seems to have changed because of the atrocities suffered by the locals at the hands of the migrants and the apparent threats from them. This seems to be the reason for his severe criticism of the French and German policies regarding the migrants.
Meanwhile, Prime Minister Babis had had discussions with Hungarian Prime Minister Viktor Orban, strongly opposing the migrants, a few days ago.