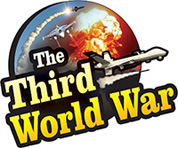 Damascus: An Iran-affiliated group carried out a dreadful massacre in the Madan region, killing 21 villagers. A Syrian news channel informed that the dead includes three children. The news channel claimed that this group perpetrated this massacre to avenge the killing of Iranian General Qassem Soleimani. Whereas, the Assad government has claimed that IS terrorists were responsible for the killings.
This incident occurred at the border of the Deir Al-Zor and Raqqah provinces in Syria. As informed by the Syrian news channel, the attack was launched on a group of shepherds in the Madan region. The Syrian news channel claimed that all the villagers were killed in the attack. One of the journalists claimed that these villagers were either shot dead or stabbed with sharp weapons. It also pointed out that this massacre was perpetrated just four days after the killing of Qassem Soleimani.
Qassem Soleimani, the former chief of Quds Forces, had created a large army of Iran-affiliated groups in Syria. These groups had gained control over most of the Syrian territory under his leadership. The Syrian human rights organisation claimed that this group initiated the attack on the locals as they were infuriated by the killing of Qassem Soleimani. A lot of criticism is being observed even on the social media regarding this massacre in Madan by the Iran-affiliated groups.
Investigative journalist, Nawar Saban, working for a Syrian newspaper, has also claimed that the Iranian groups were responsible for the Madan massacre. Madan, which connects Deir Al-Zor and Raqqah, is dominated by the Iran-affiliated groups. Therefore, it is being claimed that the Iran-affiliated groups are responsible for the massacre. But the Assad regime, in Syria, has stated that the IS terrorists perpetrated the massacre.
The Assad government claimed that the IS terrorists, who were in control of the Raqqah province till 2017, have killed the Syrian villagers. The Assad government claimed that IS had launched a spate of attacks in the Raqqah as well as the Deir Al-Zor provinces since the last few days.
The Syrian population has welcomed the action against Qassem Soleimani, while the Iran-affiliated groups are infuriated because of that. Soleimani has been blamed for killing thousands of Syrian citizens. Apparently, like Syria, the people of Iraq have also welcomed the killing of Soleimani.