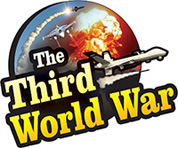 Washington: The United States President Donald Trump has signed the 'Taiwan Travel Act' without paying any heed to China's threats. With this, the concerned bill has become an Act and Taiwan has strongly welcomed this. Under the 'Taiwan Travel Act', the US and Taiwan officials can freely visit each other's countries. China has objected to it by saying that 'this action acknowledges Taiwan as an independent country and comes as a setback to the 'One China' policy'. Therefore, it is clear that the US decision is a trigger for a political war between the two countries.
In 1979, the United States had accepted the Chinese demand that Taiwan should be considered a part of it. Therefore, the United States had not established any independent relations with Taiwan at an official level. In spite of this, the United States had provided Taiwan all the necessary help to protect itself from China. From the beginning, China had taken the stand of Taiwan being a part of it and that no compromise would be possible in the matter. But the Taiwanese people had never accepted the Chinese domination. The 'Tsai Ing-wen' government which had been promoting complete independence for Taiwan, came to power in 2016 and this government had taken rapid steps in the direction of Taiwanese freedom. To protest against this, China had decided to severe political ties with Taiwan.
President Donald Trump adopted aggressive policies supporting Taiwan, after coming to power. The 'Taiwan Travel Act' was presented to the 'House of Representatives' and the 'Senate' as a bill which has been passed. China had reacted strongly to it, issued stern warnings to the US regarding it and had openly threatened of war against Taiwan. Against this background, President Trump has turned it into a law as he signed the bill. With this law in effect, the US officials and leaders can now meet their Taiwanese counterparts.
This amounts to the United States recognising Taiwan as an independent country and as such, seems to have ignited a political war between China and the United States. The Chinese embassy in the US has made a scathing attack on the US by referring to it as an attack on the sovereignty of their country. By saying that this decision has shaken up the very foundation of the US-China relations, the Chinese embassy has clearly indicated that a vitriolic reaction is expected from China.
Meanwhile, the Taiwanese citizens have strongly welcomed the decision and claimed that it becomes a diplomatic recognition for Taiwan. The Taiwanese citizens have expressed pleasure to be able to officially visit the US in the future. Only a few days ago, the Chinese Foreign Ministry had warned of serious consequences if the United States passed the 'Taiwan Travel Act' and had also threatened to attack Taiwan. The Taiwanese people have claimed that, 'Taiwan would have had to take this step sooner or later by disregarding the Chinese threats'.