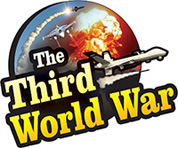 Sydney: Australia has made preparations to disallow the entry of the leading Chinese Telecom giant, Huawei, into the 5G sector, claiming that there is a security threat from this company. The United States too, is already preparing to take action against Huawei, and with Australia indicating the same, it appears that Huawei will have to suffer major losses in the near future. The company has assured that it poses no threat to Australia whatsoever. The company has also denied the Australian accusation that it is under control of the Chinese government. But at the same time, the senior officials of the company have also warned that if Australia took action against it, it will have detrimental effects on the relations between China and Australia.
'Australian security will be under threat if Huawei is allowed to enter the 5G sector. Since this company is under direct control of the Chinese government, its entry into this sector may leak sensitive information about the Australian infrastructure to China,' this was the concern expressed by Australia. But, Huawei has termed this accusation as baseless. However, while claiming that it is in no way connected to the Chinese government, the company has also warned that if action is taken against it, there could be a direct reaction from China.
Australian Attorney General, Christian Porter clearly stated his position on the matter. At present, 'Foreign Interference Bill' has been moved in the Australian parliament. The dispute can be addressed differently if the Bill is passed in the Parliament, claimed Porter. This Bill will equip the Australian government with powers to take stern action against any country, if that country tries to influence the policies of the Australian government. Porter referred to this Bill in his statement.
'If a company is connected to the government of a country and the government of that country is lobbying through this company, it is fair. But our only demand is, all of this has to be done transparently. The government of the other country cannot push its hidden agendas to influence the democratic Australian government, we will oppose this', clarified Porter. Porter's statements indicate that the Huawei company is secretly working for the Chinese government.
In the meanwhile, Australian Prime Minister, Malcolm Turnbull's government has accused that there are large numbers of Chinese agents operating in Australia. The analysts also are issuing similar warnings and have advised Australia to be careful about this country. In view of this, the Australian government has made preparations to take appropriate steps to stop China, and the 'Foreign Interference Bill' also seems to be a part of the same steps. But the Australian analysts are also pointing out that the current decision by the Australian government will inevitably affect the relations with China.