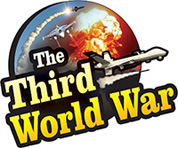 Washington/Beijing: A former US military official has warned that China should never be allowed to develop 5G technology in the world cities or else, China will weaponize this technology to gain control over these cities. General Robert Spalding, who has worked on the 'National Security Council' of US President Donald Trump, issued this warning and has openly demanded the expulsion of the Chinese companies like Huawei and ZTE from the United States.
Last month the Canadian government had taken action against the Huawei Executive Director and Chief Financial Officer, Wenzhou Meng. Following this action, the scope and threats of the 5G technology being implemented by China around the world came in the limelight. On account of the association of the Chinese companies with the communist government in China, preparations are on in many countries to ban these Chinese companies.
After the action against the Huawei official, Belgium a leading European country had indicated banning Huawei. The senior officials in the European Union also had clearly warned that the European countries should be cautious while dealing with the Chinese companies in the telecommunications sector including Huawei. In the light of these warning, Czech Republic has raised questions about the Chinese company ZTE along with Huawei. Later on, the United States, the United Kingdom, Australia and New Zealand also refused investment from Huawei.
Against this background, the former US official's warning gains significance. General Robert Spalding has warned that China will start surveillance in world cities and also gain control over the critical and sensitive sectors.
A few days ago, Alex Younger, the chief of the British intelligence agency MI6 had warned that the British companies should not depend on the Chinese technology. Subsequently, British Defence Minister Gavin Williamson indicated that a company like Huawei could not participate in the implementation of 5G technology in the United Kingdom.