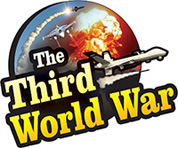 Pearl Harbour: The tension between the US and Chinese navies in the Pacific Ocean region is increasing. The US navy accused that a Chinese destroyer attacked a P-8A Poseidon, surveillance aircraft of the United States with a laser. This attack took place near the Guam base of the US Navy, in the Pacific Ocean. Therefore, US analysts claimed that China is posing a challenge to US domination in the sector with this attack.
The US Pacific Fleet at the Hawaiian Islands accused the Chinese navy, in the information published. Last week, a P-8A Poseidon surveillance aircraft was on a routine patrolling mission, as per schedule, in the Pacific airspace. When the aircraft was nearly 380 Kilometres from the Guam island, a Chinese Luyang 3 class destroyer, sailing through the Pacific region, launched a laser attack.
The Pacific Fleet informed that the sensors on the P-8A Poseidon picked up this attack invisible to the naked eye. A few months ago, the United States upgraded the systems on the P-8A Poseidon. The systems for attacks from the land and sensor systems were upgraded. The Pacific Fleet said that therefore, the vibrations of the laser, invisible to the naked eye were picked up by the Radar.
The US officials criticised that this attack could have had disastrous effects. This attack could have damaged the aircraft causing a major accident. Therefore, the US navy accused that China violated the international regulations by using this laser. As per the regulations, it is binding on the Chinese warships and aircraft, to avoid any dangerous manoeuvres.
As per the agreement signed in 2014, it is binding to avoid the use of lasers which could cause harm to officers and weapons. The laser attack could have posed a threat to the lives of the pilot or the officials on board the aircraft. The Pacific Fleet said that China has violated these regulations. A Chinese reaction is expected on the US accusations.
Nearly a year ago, a Chinese destroyer had aimed lasers at an Australian helicopter in the South China Sea sector. Australia had criticised that this could have blinded the pilot causing an accident. Whereas, in May 2018, China had played similar mischief with the United States at Djibouti. The Chinese military at the Djibouti base had launched a laser attack on a US surveillance aircraft. The United States said that both pilots of the aircraft escaped unhurt and expressed anger over the attack.
Meanwhile, as the use of laser by China, is on the rise, the United States has taken rapid steps in laser technology as well. Four days ago, an anti-drone laser was deployed on a US destroyer and another destroyer will be equipped with the anti-aircraft and missile laser by the end of this year. The United States has also started moves to equip the super-advanced fighter jets with lasers.