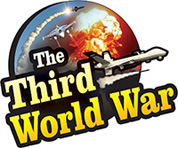 Beijing: Zambia is on the verge of becoming the first victim to the Chinese ambition of acquiring the property, infrastructure and natural resources by tightening the noose of huge debts. The Chinese decisions to acquire the Gwadar port in Pakistan and Hambantota port in Sri Lanka against huge loans came under severe criticism from the international community. Chinese President Xi Jinping, during the conference of the African countries, had cautiously stated that there will be transparency in the aid and loans given to African nations.
The articles published in the African media accused China of making moves to acquire the airport and the government power company in Zambia. Over the last few years Zambia has signed agreements worth nearly $ 8 billion with China, out of which $ 5 billion has been provided as aid and loans. Zambian external debt stands at around $ 13 billion and China has the largest share in this debt.
Two news-related websites, 'African Stand' and 'Africa Confidential' have mentioned the Chinese debt trap and have expressed fear that Zambia is a victim caught in the same. China has already acquired the government news channel 'ZNBC' and is now making moves to acquire the government owned power company ZESCO and the Kenneth International Airport. Media has expressed concern that China will gain control over the Zambian economy and end the sovereignty of the country.
Chinese as well as the Zambian governments have dismissed the claims about acquisition of the power company and the airport and have said that there is no movement in that direction. But pointing at the incidents in Pakistan and Sri Lanka and the Malaysian stand on the Chinese projects, the African media have raised doubts about the Chinese and Zambian governments' claims.