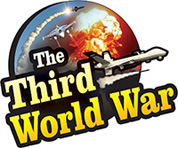 Jerusalem/Washington: Iran has criticised that the allegations of a chemical attack in 'Douma' in 'Eastern Ghouta' by the Syrian army is baseless and is only an excuse made for a military action in Syria. The Iranian Foreign Ministry has warned that in such an event the situation in the Middle East and Syria will deteriorate further.
'The allegations and claims by the western countries about the chemical attacks in Syria is a conspiracy against the Syrian government. This is an excuse being forwarded for a military action against Syria. This can deteriorate the situation in the Middle East including Syria. The terrorist groups will be encouraged because of these allegations on the Syrian government,' alleged Bahram Qassemi, the Spokesman of the Iranian Foreign Ministry.
The Iranian Spokesman also claimed that the allegations against the Syrian government are contrary to the global peace, stability and security. 'When the Syrian army is attaining remarkable success against the terrorists, it seems unacceptable that they will use chemical weapons,' Qassemi dismissed the allegations made by the United States and other countries.
Syrian government has dismissed the allegations of chemical attacks in Douma. But videos and photographs of these chemical attacks are making rounds on the international news channels.