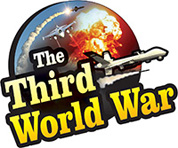 Washington: Barack Obama who stepped down from the US Presidency 17 months ago has started preparations for the 2020 elections. Reports are being published about this, and it is claimed that Obama may play an important role either as a candidate or a kingmaker. The discussions between Barack Obama and former presidential candidate Bernie Sanders, former Vice President Joe Biden, senior Democratic leader Elizabeth Warren substantiate these claims.
US President Donald Trump announced his candidature for the 2020 presidential elections immediately after his swearing in ceremony in January 2017. After that, he had said that 'Keep America Great!' will be his slogan for the next campaign and had also announced the appointment of Brad Parscale as the Campaign Manager. As per the information received from the media and various other sources, Trump's election campaign has already collected a fund of $300 million.
These preparations by President Trump has caused certain amount of restlessness among the Democrats and it is believed that the party has still not fully recovered from the shock of the 2016 Hillary Clinton defeat. Although, Hillary Clinton gave a close competition to Donald Trump during the last election, it is unlikely that she will run for the Presidential race again. In view of this, the Democrats do not have a leader strong enough to challenge Trump and this seems to be an important reason behind Barack Obama becoming active again.
In November this year, elections are scheduled for both the houses of the Congress as well as for the Governors of 39 States of the United States. In view of the elections, Barack Obama has started meeting senior leaders and potential candidates for the Democrats. These meetings were held in Barack Obama's office in the capital city of Washington over the last few months. The people who met the former President include senior leaders like former Vice President Joe Biden, Bernie Sanders who was in the race for the 2016 presidential elections and Elizabeth Warren.
In 2016, in view of the Clinton defeat, a demand was being made that Obama should have been given a third term as the President. However, eventually this matter had died down. But now, after one and a half years, the meetings initiated by the former President indicate that Obama is once again becoming active in the Democratic party and as a result, also in politics.