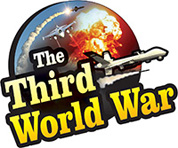 Washington: The senior leaders and former senior officials of the United States have sternly criticised the stance taken by US President, Donald Trump to hold a discussion with the Russian President. Former CIA Director, John Brennen has gone to the extent of demanding a case of treason be filed against President Trump. Whereas, John McCain, a leader from Trump's Republican Party has lashed out saying that President Trump's performance in Helsinki was 'insulting'.
President Trump absolved Russia of the accusations of its interference in the 2016 US elections, despite it being proved to be true. Severe resentment is being expressed about this by the ruling and the opposition party alike. Former CIA Director, John Brennen, who was forced to resign by President Trump, has demanded that a case of treason should be filed against Trump. Brennen claimed that the actions of President Trump during the joint press conference with the Russian President, amount to an unpardonable crime. This cannot be termed as anything else but treason.
Republican leader, John McCain blamed Trump of not having the will to stand firmly against Russian President Putin. McCain expressed displeasure saying that it appeared as if Trump and Putin were reading out words from the same script. Although there is an all-round criticism of Trump's actions from the US Parliamentarians as well as former officials, the Trump administration has taken a very clear stand in the matter. US National Security Advisor, John Bolton has justified the stand taken by Trump in the discussions with Putin.
The situation in Russia at the time of the Second World War was much more pathetic than today, but still, President Roosevelt had to get into discussions with the then Russian President Stalin, reminded Bolton. Therefore, the discussions between President Roosevelt and President Stalin at that time and the discussions between President Trump and President Putin today, are similar in nature claimed Bolton. Meanwhile, President Trump has posted his reaction to the criticism by the US media and leaders, on the social media.
Trump is being accused of showing lack of trust in the US intelligence agencies by absolving Russia of the allegations of interference in the 2016 US elections, but Trump has replied to these allegations, saying that "I have complete confidence in our intelligence agencies."