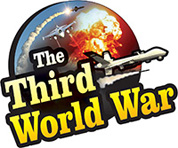 Washington: President Trump, who had absolved Russia of the accusations of involvement in the US elections, has changed his stance. Saying that he has never shown distrust in the US intelligence agencies, he claimed that he could have inadvertently mentioned certain things in his speech in Helsinki, which could have led to misunderstandings. Moreover, expressing his candid opinion on the matter, President Trump added that no matter who in Russia was responsible for the interference in the US elections, the final responsibility indeed lies with the Russian President Putin.
President Trump had absolved Russia of these accusations, while addressing the joint press conference with Russian President Putin. But in view of the wave of criticism from the ruling as well the opposition leaders, Trump seems to have been forced to retreat on the matter. President Trump is being accused of showing distrust in the US intelligence agencies with his statement that there was no Russian interference in the 2016 US elections. Trump has answered this accusation after two days with his clarification that neither at Helsinki nor at any date later, has he shown any distrust in the US intelligence.
'Despite this, I viewed the video recording of the press conference and also checked the manuscript of my speech to understand the reason behind such severe criticism. I realised that this problem has arisen due to the difference of one word,' clarified President Trump. At the same time, although the Russian President had accepted that there could be an involvement from the Russian companies and individuals, he emphasised that the Russian government was not involved. President Putin had also claimed in the press conference that these elements cannot be directly connected with Russia. President Trump has also reacted to this.
President Trump said that as he will be held responsible for any incidents in the United States, with the same logic the Russian President Vladimir Putin can be held responsible for all the Russian actions. However, it has been observed that President Trump had adopted a milder stand, while answering the criticism against him, rather than his normal aggressive tone. Meanwhile, President Trump also claimed that the talks with the Russian President will have some major effects in the coming times. Trump hinted that this could include the North Korean problem, as Russia has assured the United States to cooperate on the North Korean issue, claimed Trump. There were constructive talks on various subjects with President Putin, which could have been disheartening to many of those who were expecting a duel of sorts between us, retorted President Trump.