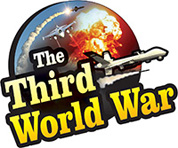 Washington: A book written by former Congressman Jason Chaffetz titled 'How an Army of Bureaucrats Protected Barack Obama and Is Working to Destroy the Trump Agenda' is set to be released on September 18. However, even before publication the book has become a hot topic of discussion. Chaffetz has made a direct allegation through his book that the 'Deep State' is real and the high-ranking officials working for this group protected former President Barack Obama and now they are working to finish Donald Trump.
Although the United States is a democratic country on the face of it, the real control was never with the government run by the elected representatives. The United States was always under the control of handful of the ultra-rich and powerful people from various fields serving their interests. It had always been alleged that these handful of people have the real control over the United States and it is them who have held the US public at ransom. The group is called 'Deep State'. The allegations, however, have also been refuted as being baseless, time and again. But Jason Chaffetz in his upcoming book claims that the Deep State exists and is active. The title of the book itself is self explanatory.
Currently there is a major conflict amongst Trump supporters and opponents in the United States. Former senior US officials have taken an aggressive stance against President Trump and a section of the media is completely supporting them by showering crushing criticism on President Trump. Chaffetz's book is being released amidst the conflict. This book gives detailed information about the Deep State. The powerful people in the Deep State do not wish to be in the limelight neither do they want to be accountable to anyone, they only want unlimited power. These people in the Deep State want to use the US systems only for their selfish motives, is the trenchant criticism made by Chaffetz in the book.
The Deep State is being challenged by President Trump. Therefore, people in the Deep State are making frantic efforts to finish President Trump, claims Jason Chaffetz in the book. At the same time, Chaffetz alleged that Barack Obama was a part of the Deep State. Chaffetz has said in his book that the high-ranking officials connected to Deep State made efforts to save Obama.
The conflict in the United States between the Trump's supports and opponents is bound to intensify because of the book by Chaffetz. It is highly possible that Chaffetz has made some controversial claims in the book. More importantly the book might strengthen the submissions of President Trump and the opponents will face more problems.