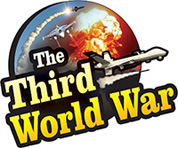 Moscow: – A law has been passed in Russia for Vladimir Putin to be the Russian President for the next 16 years, minimum. Legislative assemblies from all the Russian provinces passed the constitutional amendment on Friday. As per the Russian sources, thereafter, on Saturday, President Putin signed the law for the constitutional amendment. It is believed that with this law, the Russian President's grip on the country has firmed up further.
Vladimir Putin was elected as the Russian President for the second term in 2018. This Presidential term is for six years and was to end in 2024. As per the Russian constitution, thereafter, Putin cannot become the President again. Therefore, efforts to amend the law were going on since the last one year. Two months ago, President Putin had announced the proposed changes to the Russia constitution while addressing the parliament.
This amendment was for reduction of powers of the President and the Prime Minister and increasing the powers of the parliament. Following the Putin proposal, Prime Minister Dmitry Medvedev resigned as the Prime Minister and also from the cabinet of ministers. At the same time, Mikhail Mishustin, the chief of the national tax system, was appointed as the Prime Minister of Russia. While announcing the proposed amendments to the constitution, President Putin had also announced that these changes have to be approved by the Russian people and a referendum will have to be held for this purpose.
The western analysts had claimed that this was a ploy by Putin to maintain his political hold, even after 2024. But ignoring that, the Russian parliament and all the provinces approved the proposed constitutional amendments. On completion of the process, President Putin signed the law for constitutional amendments. Even after this enactment, a referendum will be held on the changes, on 22nd of April, and then the bill will also be sent to the judiciary for approval.
But it is being said that this process is a mere formality. Some groups in Russia criticised and started demonstrations against the passage of the bill on Saturday. The security agencies reportedly arrested nearly 40 demonstrators. President Putin has, even in the past, crushed such opposition and the indications of the Russian people clearing the amendment are already being received.
Putin, who started his career as a secret agent, has succeeded in holding the reins of Russia in his hands since the year 2000. The resurgence of the Russian economy is considered to be the most important achievement for President Putin, who has served one term as Prime Minister and three terms as the President. At the same time, Putin's leadership has played an essential role in establishing Russia as a strong country and a significant world power on the international level, once again after the disintegration of the USSR.
Although there have been repeated accusations during his 20-year rule that Putin has been heading towards dictatorship, he has answered the criticism by saying that as of today, Russia needs strong leadership.