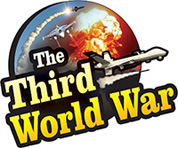 London/Washington: In the view of Christchurch attacks and the defeat in Iraq and Syria, the terrorist organisation ISIS is all set to carry out massive terror attacks in the US and Europe. Last month, ISIS chief Abu Bakr al-Baghdadi had incited his supporters and appealed them to attack France and its allies. Following that, the US and the UK have also been threatened with the terror attack.
The ISIS backed news channels published three posters denoting the threat of the terror attack. The first poster depicts an image of the famous monument, Big Ben on fire with a suicide bomber standing in front of it. The poster also has 'London Attacks Coming Soon' written on it. The second poster depicts a masked terrorist holding a large knife above the New York City with a caption appealing the Lone Wolf terrorist to attack the city. The poster shows the message 'fight them in your country'.
The third poster contains an excerpt in favour of and an appealing to carry out terror attacks. The analysts claim that all three posters signify the threat of possible terror attacks from ISIS in the US and the UK. Last year, a massive terror attack had taken place in the UK within 24 hours of such a threat. Thus, these new threats draw significant attention.
After facing a terrible defeat in Iraq and Syria in April, it has emerged that ISIS terrorists have been conspiring to recreate terror attacks likened to Paris and Manchester attacks. The British media had also published related news which claimed that the responsibility of these attacks had been handed over to Abu Khabab al-Muhajir. At the same time, the German secret agencies had also warned of the rising threat of ISIS attack. Later, it came to light that ISIS was also behind the terror attacks in Sri Lanka.