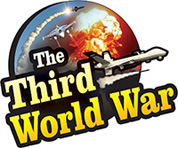 Washington: The United States does not need to deploy the military in the region to defeat Iran in the Middle East conflict. A renowned military analyst from the United States appealed that the United States can harass Iran by attacking the secret locations of that country. The options suggested by analyst are to use Sadr group in Iraq, to attack places of Houthi rebels in Yemen and to provide assistance to Israel to attack Hezbollah in Lebanon, Hamas from the Gaza Strip and Iran affiliated organisations from Syria, as options to execute this plan.
Last week, a leading newspaper published a news report quoting the Pentagon and senior US defence officials. The news said that President Trump has decided to deploy a minimum of 120,000 soldiers in the Middle East. Within the next few hours, President Trump criticised the report by the newspaper, like Fake News. At the same time, President Trump said that it is not necessary for the United States to declare war against Iran. Trump had announced to bring Iranian oil exports to zero, through harsh sanctions.
Against this background, Michael Pregent, a former agent in the US intelligence and senior analyst at the Hudson Institute, has suggested a few options that could be used against Iran. They include participating in the conflict with Saudi and United Arab Emirates, against the Houthi rebels and carry out fierce attacks on the Houthi rebels and attacking the Iranian boats hovering illegally in the marine region there.
Pregent suggested that this will increase the pressures on Iran. Not alone Yemen but the United States should assist Israel to attack Iran supporting groups in Syria, Lebanon and Gaza Strip too. This will force Iran to withdraw from Syria and Lebanon. Pregent also demanded that the United States should attack the locations of Revolutionary Guards in Iraq. In this scenario, the Iranian influence will be finished, and it will become easier to bring Iran to its knees.