Bishkek: 'The United States is acting like a wild wolf. We cannot trust it,' said Turkish President, Recep Erdogan, while appealing to discontinue the use of the US dollar for trade and investment. Turkey will not use the US dollar while dealing with other countries and it has already proposed the same to other countries, said President Erdogan. He also informed that Turkey was already in discussion with Russia on this subject.
Erdogan was speaking at an economy related function organised in Kyrgyzstan. At this time, he blamed that the United States was behaving like a wild wolf. He also said that the country cannot be trusted any more, while appealing to other countries to stop the use of US dollar in trade and investment. The time has come to stop relying on it, claimed the Turkish President.
If the US dollar is not used as an international currency and all the countries start dealing in their own currencies, the United States cannot cause any loss to them. Therefore, Turkey has initiated dialogue with other countries to stop using the US dollar in bilateral trade. Currently, Turkey is in dialogue with Russia and very soon the US dollar will be eliminated from their bilateral trade, claimed Erdogan. The Turkish President appealed to other countries also to follow suit. Turkey has been issuing warnings of such nature since few months.
The Turkish economy has been hit by the harsh sanctions imposed by the United States. The Turkish Lira has been devalued by more than 40%. If this situation continues, it will cause further devaluation of the Lira and can have dreadful effects on the Turkish economy. Erdogan is trying to pacify the Turkish people, who are feeling the heat of rising prices, saying that this is all a conspiracy by his adversaries.
President Erdogan has incurred the wrath of the United States, by refusing to release the Christian preacher detained in Turkey. The United States imposed harsh economic sanctions against Turkey because of this. This has resulted in major economic upheavals across Turkey. Although Russia and Iran have promised to bail Turkey out of these crises, the two countries themselves are facing major economic challenges.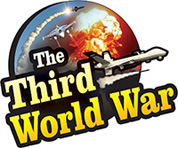 In such a scenario, the Turkish President has instigated the United States further, by talking about eliminating the US dollar from its transactions. There can be severe reactions expected from the United States over this, in the time to come. Former Dictator, Saddam Hussein of Iraq and Muammar Gaddafi of Libya had been eliminated by the Untied States for challenging the USD as the international currency. Current Turkish President Erdogan is commiting the same mistake. As per some analysts, Erdogan may have to pay a heavy price for this adventure in the near future.