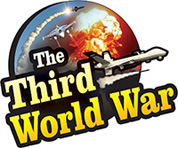 Washington/Beijing: Warning that the United States will not tolerate China or any other country taking undue advantage in trade, US President Donald Trump threatened to impose taxes on import of goods worth $ 200 billion from China. Only last week President Trump had announced imposition of a 25% tax on imports of goods from China worth $ 50 billion. China had retaliated by imposing added taxes on goods worth $ 34 billion imported from the United States.
President Trump adopted a more aggressive stance against China in a statement released on Monday evening. 'The Chinese threat of imposing taxes on US products is only a plot to avail trade benefits in an unfair manner. This will never be acceptable. It is necessary to take aggressive action to stop the Chinese malpractices in trade and open the Chinese markets for products from the United States,' said Trump warning China about the action.
President Trump also warned that the United States will take all possible measures to strike a balance in trade with China. The US President clarified that orders have been issued to the Trade Representative Office to make and inventory of the goods which will add up to imports worth $ 200 billion. President Trump also said that there will be a tax of 10% on these imports.
Follwing this, President Trump targeted China on the issue of the theft of US technology and Intellectual property rights. Instead of abstaining from such wrongdoings, China is threatening the US companies and farmers, claimed Trump. US trade Representative Robert Lighthizer supported President Trump's warning and clarified that the listing of the goods to be taxed is under preparation.
China has strongly replied to the President Trump's threat. 'The threat issued by Trump is a kind of blackmail. China will take aggressive steps if the US President decides to impose additional taxes,' warned the Chinese Commerce Ministry whereas, the Chinese Foreign Ministry has warned that China is not afraid of a trade war.
President Trump, while pointing out that the trade deficit between the United States and China had reached the level of 375 billion dollars, had accused China of fleecing the United States. Considering the taxes imposed by the United States last week and the Chinese retaliation against it, it is being said that an official trade war has started between the two countries. Concerns are being expressed that Trump's threat will intensify the trade war and the other countries may also feel the heat.