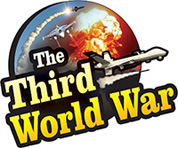 Boston: The group 'The Satanic Temple' has complained against Twitter for religious discrimination and biased treatment. The group has lodged a complaint with the police in the Salem city of Massachusetts, blaming that such an action from Twitter deprives them of their civil rights. The spokesman and cofounder of The Satanic Temple criticised Twitter of taking a compassionate stance towards the religious groups opposed to them.
Twitter is expected to understand the importance of social media and provide unbiased services. But instead of that, the Satanic Temple and its founders are being meted out a discriminatory treatment. This is dangerous for us, criticised the spokesman and cofounder of The Satanic Temple, Lucius Graves. Some people had threatened to set the headquarter of The Satanic Temple in the city of Salem on fire. Twitter was expected to take action against them. But Twitter closed the accounts of two leaders of The Satanic Temple instead, accused Graves.
This action by Twitter amounts to religious discrimination. Saying that this can be very dangerous, the Satanic Temple spokesman registered a complaint against Twitter with the police in the city of Salem. Linking the issue to civil rights, Graves has accused Twitter of killing their rights. The Satanic Temple is said to be a group promoting atheism. Information has been received that more than worshiping Satan, the group gives more importance to the demand that the religion and politics should be kept separate.
As per the Satanic Temple, no religious organisations should be given any tax concessions. The group is in limelight because of its controversial demands. The group had tried to pressurise the Florida Governor to stop the compulsion on all the students for reciting prayers in school. The group had also invited the wrath of the local residents with a demand that there should be a statue of 'Baphomet' near every Christian place of worship.
Against this background, the Satanic Temple group has once again come into limelight with this complaint of religious discrimination against Twitter. The Salem Police officials have confirmed that a complaint had been lodged in the month of April. But the police officials informed that the investigation in the matter is still on and once the investigation is complete, further action will be initiated. As per the media, there has been no reaction from Twitter.