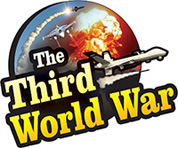 Brussels: To save Iran's nuclear deal, the European Union has announced a special financial aid to Iran of nearly two million Euros. This is expected to serve as a major step to improvise the economical and regional relationships, between the European Union and Iran, claims High Representative of the European Union for Foreign Affairs and Security Policy, Federica Mogherini. The United States had warned, just a few hours, prior to this announcement, that the European Union should choose either the United States or Iran for trade co-operation. By announcing the financial aid to Iran, it seems that the European Union has given a reply to the warning issued by the United States.
In support of the restrictions imposed on Iran, National Security Advisor of the United States, John Bolton, had appealed to the European allies to support this decision of the United States. Also it was advised by Bolton, that European allies choose either of the two, Iran or the United States.
To pressurize Iran, US President Donald Trump seems to be putting in a lot of efforts. The European Union should also play a supportive role in this respect. On the background of the trade relations, Bolton had declared that European allies should choose either Iran or the United States. The support given by the European allies to Iran, even prior to this came as a shock, said Bolton.
Earlier too, Bolton had lashed out at the European countries which established trade co-operation with Iran. Further, he warned, that even the European countries will have to bear the consequences of opposing the US sanctions on Iran, if they do not stop supporting Iran with its nuclear deal and trade cooperation.
But ignoring the warning of US National Security Advisor, the European Union has announced a special financial assistance to Iran. It is claimed that the European Union will provide assistance of five million Euros to Iran at the earliest, of which, two million Euros will be for financial support for Iran's economy, Nevertheless, this aid will improve the ties between Iran and Europe, expects Mogherini. This move by the European Union, further clarifies its backing to Iranian population.
Although, the European Union has decided to go against US sanctions laid on Iran, major European companies are withdrawing its support to Iran. Two major aircraft companies, namely, British Airways and Air France have cancelled all their flights to Iran from the next month.