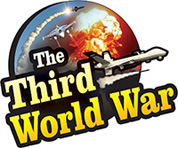 Washington: Gina Haspel, recently elevated to the position as the Chief of the CIA claimed, 'In future, the CIA will play a major role in keeping a watch on China's illegal activities, rising as a world power'. This comes as a warning to China in the time of a trade war between the United States and China.
Haspel strongly criticised the Chinese trade policies during a hearing before the 'Senate Select Committee on Intelligence' of the US senate. Haspel alleged China of inciting the United States through its activities. 'China, dreaming to be a world superpower, is making strong efforts to reduce the United States' influence globally. These efforts are not limited only to its military preparedness in the Asia-Pacific region. The country is trying to shake up the United States' domination using unfair trade practices to increase its trade. It is also using illegal means for stealing the technology and intellectual property of the United States', alleged Haspel.
Haspel claimed at this time that the CIA, the premier intelligence agency of the United States, will succeed in busting these Chinese efforts. 'We have some unbelievable plans against China and a team is ready to execute the plans. The CIA will be ready whenever President Trump or Defence Secretary Mattis need us,' she clarified. Gina Haspel indicated that CIA can play an important role on behalf of the United States in view of the current trade war with China. However, she avoided disclosing any further details in the Senate hearing.
During the hearing, Haspel also underlined a threat similar to China, from Russia, Iran and North Korea, to the economic trade interests of the United States. These countries can steal confidential and important information from the United States present online through cyberattacks and can also misappropriate funds from the United States using unfair means, claimed the interim Chief of the CIA. She further said that the CIA can play an important role in keeping an eye on the anti-US activities of China, Russia, Iran, North Korea and other affiliated organisations.
On hearing Haspel's arguments, senior Chairman of the 'Senate Select Committee on Intelligence', Marco Rubio commented that, 'This means that everything documented about China in the previous foreign policy were false.'
President Donald Trump had announced Gina Haspel's name as the future Chief of the CIA in the month of March. It is claimed that Haspel has a very harsh stance against terrorism and is against China and Iran. Some senior members of the United States House of Representatives had opposed her appointment. The appointment has therefore been postponed.