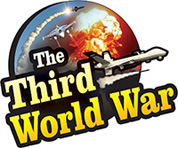 Paris: It has emerged that a church was attacked in the French city, Orleans, which is only 130 kilometres away from the French capital of Paris. It is suspected that the attack was carried out by the Islamic extremists. The local police also said that there were slogans written on the church walls. As per the information provided by an NGO, the attacks on Christians have increased over the last few months and this is the 128th incident in the last five months.
The French website '20 Minutes', published the information of this attack. As per this website, an attack was also carried out on the Saint-Pierre du Martroi Church, last week. An extremist group tried to burn some furniture, as well as a part of the church. The damage, however, was limited, as the fire brigade could control the fire in time, informed the local police. An independent enquiry has been ordered in the matter and search has been started for the suspects.
This is the 3rd attack on a church in France, in the last five months. In the month of March, two young women had tried to damage the church property set it on fire. Later, in the month of May, an extremist had attempted to throw a hand grenade in the St. Vincent Cathedral.
The voluntary organisation 'Christianophobia Observatory' in France, has claimed that the attacks on churches and Christians in France are on the rise. The organisation also informed that there were 128 incidents of attacks on churches and Christians, in the first five months of 2018.
The IS extremists had attacked a church in the Normandy city of France and killed their preacher in 2016.