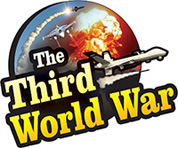 Beijing/Washington: President Trump retorted that the Chinese economy plunged because of the taxes imposed by the United States. It was revealed, on Monday, that the Chinese economic growth has declined to 6.2% for the second quarter of 2019. This is the lowest for the last 27 years. The trade war, between the United States and China, is the main reason for this and against this background, this retort by President Trump becomes significant.
Last week itself, leading analysts in China had taken an aggressive stance that, against this background, China should snap the ties with the United States economy. Earlier, the US media, economists and analysts had warned that the world economy is being hit for billions of dollars and will head into a recession. At the same time, the United States and China had announced the resumption of negotiations, during the G-20 summit, in Japan.
Despite the indications of a resumption of negotiations, there is this record decline, in the Chinese economy. This decline gives a position of strength, to the US President and his group, who started the trade war. This is endorsed by the reaction given by President Trump on Tweeter, after receiving the Chinese economy report.
Trump justified the trade war saying 'The growth in the Chinese economy, in the second quarter of 2019, has been the slowest in 27 years. Many companies from China, are shifting base to other countries, with no taxes, to save themselves from the taxes, imposed by the United States on China. Therefore, thousands of companies are exiting China and hence, China is in a hurry to sign an agreement with the United States. In the first place, they should not have scrapped the first agreement. The United States is earning billions of dollars through the taxes imposed on China.'
This justification of the trade war by President Trump indicates that the United States will be adopting an aggressive stance, in the trade negotiations with China. China had adopted an adamant stand that China will not bow in front of the United States, and all the US demands cannot be met. But it is believed that the negative indications on the economic front will soften the Chinese stand.
The Chinese economy is receiving consistent blows, since the last few months, because of the trade war with the United States and the record decline in the growth rate,comes as the biggest jolt. The growth rate of the Chinese economy had declined to 6.4% for the first quarter of this year. After that, the indices for import-export and the manufacturing sector, the backbone of the Chinese economy, were consistently crashing. Still, the Chinese government made additional funding available and tried to provide impetus to the economy, referring to the situation as 'New Normal'. But evidently, the efforts have failed with the negative growth rate.