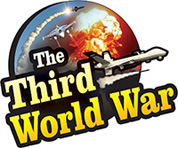 Phnom Penh: Amid the reports of the ASEAN countries criticizing China for the aggression in the South China Sea, reports of Beijing establishing military cooperation with the state of Cambodia have surfaced. Cambodia informed that China was to supply weapons worth $40 million, under the collaboration. A few days ago, the western media had claimed that China was making the weapons supply in exchange for access to a Cambodian naval port.
Two days ago, Cambodian Prime Minister Hun Sen announced the purchase of weapons from China. 'China had signed an agreement worth $290 million for military cooperation. Moreover, China would be supplying additional military aid worth $40 million to Cambodia', said Sen. Also, the Prime Minister of Cambodia informed that China had already dispatched the weapons and would reach Cambodia, in a matter of hours.
However, Prime Minister Sen did not clarify the details of the weapons being supplied. He also did not specify the reason for the additional weapons supply from China. Western media have expressed doubts over the cooperation. According to the press, China was providing a large number of weapons to Cambodia only because it was given access to its naval base.
Last week, a leading US newspaper published a report regarding a secret pact between China and Cambodia. The agreement was made for providing the Chinese navy access to the Ream Naval Base in Cambodia. The US daily had claimed that the port would prove strategically significant for the Chinese navy to enter into the South China Sea and the Gulf of Thailand. Photographs showing the Chinese patrol vessels deployed in the port had also been published. At the time, however, Cambodia had said that no such agreement was signed with China.
Meanwhile, Prime Minister Sen has been accused of suppressing political freedom in Cambodia, by increasing closeness with China. The Cambodian opposition has accused Sen of implementing pro-Chinese policies in the country in exchange for China's loans and investments. In the past, China had supported the anti-democratic leaders in Sri Lanka, Maldives and Zimbabwe as well. Nevertheless, these leaders had to step down from power in due course of time and the pro-democratic leaders from those countries had bitterly opposed China.