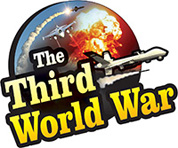 Washington/Moscow: The United States announced new sanctions against Russia, which is violating the sanctions imposed against North Korea. These include two entrepreneurs, three companies and six ships from Russia. While announcing the sanctions, the US senior officials strongly justified them claiming that Russia would be forced to take note of the effects of sanctions.
US President, Donald Trump, clarified that there was no intention to lift the sanctions imposed against Russia, during an interview on Monday. 'If Russia performs some good deeds for the United States, the sanctions can be reconsidered. But in absence of it, I will not think about reconsidering the sanctions. At this point in time, I have not decided about reviewing the sanctions against Russia,' said Trump during an interview with a news agency. President Trump had claimed, 'considering the previous sanctions against Russia, nobody has taken such harsh decisions like me in the past.'
US Secretary of Treasury, Steven Mnuchin and Deputy Secretary of Treasury, Sigal Mandelker made two important announcements against the background of Trump's statements. Secretary of Treasury, Mnuchin announced the sanctions against Russia on the North Korean issue. According to his announcement, the sanctions have been imposed against Russian entrepreneurs Anton Nagibin and Marina Tsareva. Other than these, the sanctions have also been imposed against six Russian ships as also the companies- Gudzon Shipping, Primorye Maritime Logistics, Vella Marine. The sanctions announced on Tuesday include a Slovakian company, Lacno.
At this time, Secretary of Treasury Mnuchin warned that the sanctions against North Korea will remain in force till the process of denuclearisation is completed in North Korea. This is the third instance of the United States imposing sanctions against Russia on the North Korean issue. Last week itself, United States had announced sanctions against Russia. They targeted the Russian company, Profinet PTA Limited and its Managing Director, Vasili Alexander Kolshanov.
The US finance department has strongly justified these sanctions against Russia. US Deputy Secretary of Treasury, Sigal Mandelker published a special statement explaining the sanctions imposed against Russia. This statement submitted to the US Congress details the sanctions imposed against Russia in the last 18 months. In his statement, Mandelker has clarified that the United States had frozen millions of dollars held by Russia.
'The US sanctions have severely affected the industry and the citizens of Russia. Russian property in the United States, worth millions of dollars, has been cornered. Russia is forced to take note of this development,' warned Sigal Mandelker.
As per the information revealed by the US treasury department, 217 Russian citizens and industries have been targeted by sanctions so far.