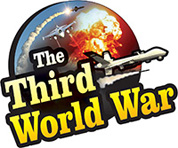 Moscow/Washington: The Russian spokesperson has levelled a serious accusation against the United States saying that if the US agencies have carried out cyber attacks on Russia, without authorisation from the US President, it amounts to a declaration of a cyberwar, by the United States, against Russia. Dmitry Peskov, Press Secretary for the President of Russia, also acknowledged that the Russian economy had been rocked due to various cyber attacks on the significant sectors of the Russian economy, in the last few years.
On Saturday, a leading US daily had published a news report of cyber attacks carried out by the United States on Russia. However, US President Trump made a sensational allegation stating that the information was not accurate and that the publication of such fake news, amounts to treason.
The New York Times, a leading US daily in its report published that the United States had started cyber attacks against Russia by inserting a computer code in the Russian power grid and other vital systems. The daily had claimed that the report has been published after due discussions, with the former and currently serving US officials. Furthermore, the report says that the attacks were initiated to issue a warning to Russia.
A vitriolic reaction was received from President Trump on The New York Times report. President Trump lashed out at the New York Times in blunt words saying, 'The news report regarding the US cyber attacks on Russia has been published by a failing newspaper, The New York Times. Once a leading and huge daily is now stooping to new lows for a mere report. Even if the reported information is detrimental to the United States, your own country, it is being published. This is a matter of treason.'
While claiming that the news report is fake, President Trump accused the prevalent media of being corrupt and willing to do anything for that. Trump lambasted the media, saying, 'The media is taking steps without thinking of the consequences. The media is cowardly and truly against the people of the US.' Even in the past, while lashing out at the media, the US President has termed them as 'Fake News'.
Russia has given an aggressive reaction to the criticism showered by the US President, on the New York Times. Dmitry Peskov, Press Secretary for the President of Russia, pointed to the claims that the cyber attacks carried out by the US agencies on the Russian systems, were without authorisation from the US President. At the same time, Peskov claimed that cyber attacks of such kind, are a part of the cyberwar and proved that the United States might resort to cyberwar against Russia, in the future. Moreover, the Russian spokesman noted that the possibility of the United States using cyberwar, as a part of the military action too had increased.