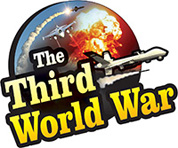 Washington: It has been revealed that US Deputy Attorney General, Rod Rosenstein has prepared to impeach President Trump using certain constitutional provisions. The leading US daily, New York Times, published a sensational report regarding this. Trump dismissed James Comey, the chief of FBI, the Central Intelligence Agency of the US. Following this, Rod Rosenstein began to prepare for Trump's impeachment, says the news. Rosenstein has denied all the allegations on him.
President Trump had taken the decision to dismiss James Comey, the chief of FBI. Trump has taken such aggressive decisions regarding other senior officials even in the past. In the meantime, there were discussions that Trump was not the right choice for Presidency. Allegations that Trump is mentally unstable were also made. While it was being publicly discussed that such a person does not deserve the right to hold the highest office in the country, the New York Times has published this report about Rosenstein.
In 2017, during a discussion with officials in the US legal department, Rosenstein had claimed that Trump can be impeached using the 25th Amendment. Rosenstein had suggested recording the conversations with Trump. The news clearly mentions this. However, while informing about this issue, two of the officers have said that Rosenstein was only being sarcastic, while proposing such an action. Rosenstein claimed that the news published about him is wrong and baseless.
The news has been published referring to unknown sources. Rosenstein has claimed that somebody with a personal agenda against him is behind this news. Rosenstein has tried to close the chapter by saying that he is not interested in talking about the subject. Meanwhile, the New York Times has published such news about President Trump quoting sources from the White House, even in the past. But the name of the White House official was not disclosed.
It is being discussed in the United States that all the high-ranking officials have united against President Trump and therefore, Trump has decided to dismiss a few of these officials. The US media is standing against President Trump in this battle and Trump has levelled serious allegations against the media too.