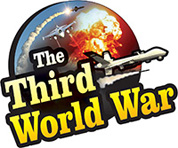 Washington: "The massive amount of aliens who unlawfully enter the United States each day is a direct threat to the safety and security of our nation and constitutes a national emergency. Now, therefore, I, Donald J. Trump, by the authority vested in me by the Constitution and the laws of the United States of America, including the National Emergencies Act (50 U.S.C 1601, et seq.), hereby declare that a national emergency exists at the southern border of the United States," reads a draft prepared by the White House for emergency.
Therefore, there are indications that President Trump might declare an emergency to build Mexico Wall within the next few days. The Democrat party has refused to back down on the issue of Mexico Wall funding in the US Senate. Due to the adamant stand of the Democrat party, the shutdown has stretched on for 35 days as also the related bill presented in the US Senate has failed to gain enough backing. Expressing strong determination over Mexico Wall, President Trump and his administration have begun taking steps considering the shutdown extension.
Continuing with his aggressive and firm stand in his tweets, Trump has hinted at alternate options also. "Without a wall, other projects proposed for the southern border of the US would be unsuccessful. The wall could prevent crime, human trafficking, gangs and drug trade in the US. It should have been built decades ago. We shall not bend come what may," asserted Trump.
While responding to the opponents, President Trump has also beefed up preparations to build Mexico Wall by declaring an emergency. Drafting an emergency order, the White House has also brought forth other independent alternatives for Mexico Wall funding.
According to the White House, the proposed order includes $7 billion for Mexico Wall funding of which $681 million will be pulled from treasury forfeiture funds; $3.6 billion from military construction, $3 billion from Pentagon civil works funds, and $200 million from Department of Homeland Security funds.
After the declaration of emergency, the 'US Army Corps of Engineers' would be deployed for constructing the wall. In order to build the wall at a faster pace, rules and regulations of Environmental and other departments would be eased, sources added. However, in all this process the challenge from the legal department would be a major hindrance, fear officials from Trump's administration.
Last week, the US Department of Defense had declared that the deployment of troops for the Mexico Wall' s security would be extended till September, which indicates Trump's preparedness in building Mexico Wall.