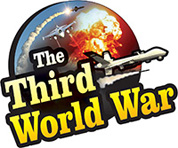 Washington: The action against the notorious 'MS-13' gang is going to be intensified further. The US House of Representatives has sanctioned $ 50 million for action against the criminal gang. There are disgraceful crimes like contract killing and human trafficking registered against this gang and President Trump has announced strict action against it.
President Trump had announced during his campaign, 'Gangs like MS-13 are a threat to the security and future of the United States. This and other criminal organisations were sheltered till date. But if I become the President, I will take a strong action against this gang.' Thereafter, in the month of July last year, President Trump had ordered a strict action against the gang. Some of the senators of the democratic party had criticised these orders given by him.
The gang is primarily identified as a group of illegal immigrants from Central and Latin American countries who have several addictions. But the US agencies have claimed that this gang is also involved in serious criminal activities like drug trafficking, target killing and abductions, which have ridden various parts of the US. The extent of crimes by the MS-13 is huge and its relations with Al Qaeda have been exposed.
During the tenure of the past Presidents, George Bush and Barack Obama, the US agencies could not take action against the gang despite having evidence. The action against the gang was dismissed because of the support they enjoyed from influential senators and industrialists. This is a gang of misguided youths and the accusations of smuggling against them are baseless, was the claim made by a senior senator like Nancy Pelosi.
But ever since President Trump has assumed power, the US agencies , 'Homeland Security Department', 'Treasury Department', 'Immigration and Customs Department', 'Organised Crime Drug Enforcement Task Forces' and FBI have taken up a strong campaign against the MS-13. More than 260 criminals affiliated to this gang were detained during the action by the various internal security agencies during 8th October and 11th November last year. This was the biggest action against this organisation. After this, more than 800 criminals from MS-13 have been detained till date.
President Trump had asked for a provision of $ 50 million for 'Project Safe Neighbourhoods Grant Program Authorisation Act', which aimed at taking an action against this and some other similar criminal organisations. In the last month, after a fiery debate on the proposal by Trump in the US senate, the provision was sanctioned. Thereafter, a vote was taken in the US House of Representatives. The proposal was passed with a heavy 394-13 vote in favour. After this, the proposal will go to President Trump for final signature.
It is claimed that the action against MS-13 will be intensified after this. The officials of the US internal security agencies have already clarified that the action will not stop unless the gang is completely eliminated.