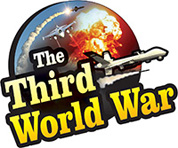 Washington: US President Trump asserted, 'Signing the proposal to withdraw the shutdown is not a concession. The Mexico Wall issue will be discussed again in 21 days. If the opposition does not present a viable proposal before the 15th of February, there can be shut down once again, or I may use my constitutional right and declare an emergency.' On Friday night, Trump signed a bill to end the shutdown of 35 days and making provision for government funding till 15th February.
Last year, the Federal Spending Bill was presented in the US Congress. In that bill, Trump had made a demand to make a provision of $5.7 billion for building the Mexico Wall on the southern US border. But the Democrat party maintained its adamant stand after opposing the Trump demand. Trump, therefore, refused to sign the bill. President Trump's refusal and the resolute stand of the Democrat party resulted in the shutdown.
The longest shutdown in the history of the United States, lasting for 35 days, ended on 25th January. In a statement issued outside the White House, President Trump informed that an agreement had been signed to end the shutdown temporarily. But Trump warned that this temporary end to the shutdown, may not be misinterpreted as a concession to the Congress. The President clarified that this decision was taken to end the suffering of millions of US citizens caused by the shutdown.
A financial provision to run the US administration till 15th February has been made in the deal signed by Trump. At the same time, a bilateral committee has been formed to discuss the different schemes and options for US border security and has been given the responsibility to submit its proposal within three weeks. President Trump has clearly warned that if a viable proposition is not received, there could be one more shutdown.
President Trump also issued a stern warning that he may declare an emergency on the border, using his constitutional right, to start building the Mexico Wall. The Democrat party leaders and the aggressive analysts from the Republican party have claimed that signing of this agreement to end the shutdown without any provision for the Mexico Wall, is a defeat for President Trump. But it can be seen from the tweets on the social media that Trump has not retreated on the Mexico Wall issue while taking a step back on the shutdown issue.
President Trump has repeatedly linked the Mexico Wall to US security and compelling the Democrat party to agree on this issue will be a major political victory for him. Therefore, although it is being portrayed in the media that this amounts to a retreat by Trump, his position on the security issue seems to have become stronger.