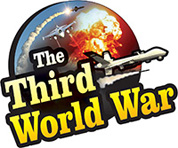 Tehran: 'US President Trump will face similar fate as Saddam Hussein,' threatened Iranian President Hassan Rouhani. The inciting statements issued by President Rouhani seem significant ashe is generally known to be moderate unlike the Iranian supreme leader Ayatollah Khamenei and other hardliner Iranian military officials known for making inciting and controversial statements.
Since last Saturday, the Iranian navy has organised huge war exercises in the Persian Gulf involving 600 warships. While speaking at this occasion, President Rouhani reminded US President Trump about Saddam Hussein.
President Rouhani claimed that Trump will suffer the same fate as Saddam. Along with Trump, the United States will also have to face complete destruction like Iraq, said President Rouhani. He also retorted that Iran wil not be stopping its missile program succumbing to the threats issued by the United States. The Iranian President claimed that Iran will continue with its missile program although it irks the United States.
US President Trump had announced even more stringent sanctions against Iran in view of the continuing Iranian missile program. President Rouhani expressed confidence that Iran will emerge victorious in the battle against these sanctions. 'The United States has chosen a wrong path by imposing sanctions against Iran andit will have to regret this action,' threatened the Iranian President. This is the first salvo of criticism fired by President Rouhani on the United States after the attack on the military parade in Ahvaz two days ago.
Meanwhile, the Iranian Revolutionary Guards have accused the United States and Israel behind the attacks on the military parade in Ahvaz. The Revolutionary Guards have accused that terrorists backed by Israel and the United States have carried out this attack on the military parade. The Revolutionary Guards has said in its threat that the United States has already witnessed the revenge executed by the Revolutionary Guards in the past. However, now the United States will have to suffer even more dreadful consequences.