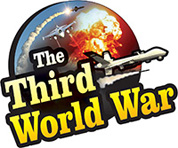 Washington: US President, Donald Trump issued a stern warning that if the Democrat party does not sanction the required funding for the Mexico wall, an emergency will be declared for building the wall. This warning came from President Trump, indicating that his stand has become more aggressive, after the discussions with the Democrat leaders were proved futile, on Wednesday. While warning about the emergency, he also said that the United States needs revolutionary changes in the immigration policy and said that he was willing for the same.
Trump had threatened last week, that if a proper provision is not made for the Mexico Wall, the partial shutdown can last for months or even years. Following that, the Democrat party indicated that it was not willing to retreat in the matter and will not allow a provision of a single dollar for the Mexico Wall. Trump made his stand more aggressive because of this adamant stand, adopted by the Democrat party, directly threatening to exercise the option of emergency.
On Wednesday, President Trump had convened an all-party meeting in the White House. Trump opened the meeting with the straight question to the Democrat Party leader and speaker, Nancy Pelosi, whether the funding for the Mexico Wall will be sanctioned? As per information, Trump left the meeting on receiving a negative reply from Pelosi. This Trump action came as a major shock to the members of the Democrat party.
While presenting his position to the media, after leaving the meeting, Trump said that emergency was the last option left for him. He threatened that the alternative is very much available and he will use it. He drew attention to the infiltration by the immigrants and the criminal gangs, as also the drug and arms smuggling across the Mexican border. He justified his warning saying that there is a problem created on the border due to these criminal activities and emergency will be the most appropriate option, in this situation.
Last year, President Trump had demanded a provision of $5 billion for the Mexico Wall, in the Federal Spending Bill, presented to the US Congress. But the Democrat party completely rejected the demand. As the Democrat party continued to oppose the Mexico Wall, the bill for government spending did not get cleared, and the shutdown had to be imposed.