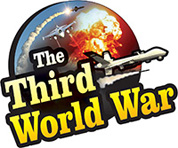 London: "Britain is losing its culture due to immigrants. If this situation persists, Britain will never be able to recover from it," Trump warned Britain. "If the British leaders don't recognise the threat posed by immigrants in time, the country will surely face such repercussions," Trump issued the warning during an interview ahead of his Britain visit. "Also, the crime rate in London has increased due to immigrants, and London Mayor Sadiq Khan has done a bad job in tackling the situation on this front", rebuked Trump.
Some people have begun demonstrations against the US President, who arrived in the country for his UK visit. The said demonstrations had been announced before Trump's visit. The liberals and pro-immigrant groups term Trump's stand against immigrants to be inhumane and are opposing it. However, in view of the demonstrations, Trump's interview ahead of his Britain visit is gaining popularity. He tried to refresh everyone's memories during the interview by stating that his mother hailed from Scotland, while his father from Germany.
At this time, the US president claimed, "I am the son of European parents, and I love Britain. The British populace also appreciates my firm stand against the immigrants. If you consider the trade, the UK is not fairly treating the US". He further added, "I have great love for Europe, which will always remain constant" and was hopeful that the UK would make changes to its trade policy for the US. The president also underscored the adverse changes taking place in the UK due to the rising number of immigrants. Accepting immigrants thus, is a condemnable policy, rebuked Trump.
He drew attention to the fact that Britain was undergoing tremendous changes due to the rising immigrant numbers. "Migrants have changed the fabric of Europe. If the British leaders do not recognise this threat in time, the country will never be able to recover from it," sternly warned the US president. He also mentioned the rise in the crime rate due to the increasing inflow of immigrants in London. He lambasted saying, "The London Mayor Sadiq Khan had done a bad job on crime".
London Mayor had strongly condemned Trump's immigrant policy. He has expressed displeasure regarding Trump's Britain visit. He retorted to Trump's statements by claiming, "Trump's allegation regarding the crime rate to have increased due to immigrants is pointless".
Even so, the inhabitants of the UK and other European countries are nevertheless, actively supporting Trump's policy of not accepting immigrants. The European leaders backing the policy, have been observed to be gaining supporters. The circumstances have caused the liberals and pro-immigrant political parties in Europe to be under an unnerving state.