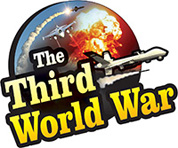 Washington: Major political moves have commenced against Trump's announcement of imposing an emergency over the Mexico wall issue a few days ago. On Friday, the Democratic Party moved a resolution at the US Congress against Trump's decision which would be voted upon in the next week. However, President Trump has warned to bust any number of resolutions that may be presented to Congress to block the emergency with the power of veto.
Last week, President Trump declared an emergency on the Mexico Wall issue. 'The security and humanitarian crisis that has developed in the southern border region of the United States threatens the national security,' Trump said as he declared the emergency. At the same time, Trump clarified that the Defence Department was given a free hand and assigned complete control.
The Democratic Party has initiated a campaign from various US states as also in the Congress, to challenge Trump's decision. A total of 16 US states have taken the judicial channel while the House of Representatives presented a new proposal on Friday. The Democratic politician and speaker of the House, Nancy Pelosi said that the motion would be passed easily but warned that the resistance against the emergency would continue.
Trump has given a sharp reply to Pelosi's warning. 'Even if the Congress passes the proposal against the Mexico Wall, I am 100%, going to use the power of veto against it. The proposal would have no standing after the veto. Also, many members of Congress are worried about border security. Therefore, after the veto, the proposal against emergency would not sustain,' Trump asserted.
The close associates of Trump indicated that the president would not stop at using the veto, but would use the Mexico Wall issue again in the Presidential elections at the end of next year. In an address that occurred before the declaration of emergency, Trump had changed the slogan 'Build the wall' from 2016 to 'Finish the wall' promising it to be his objective henceforth.
In an interview with a news channel, White House Advisor, Stefan Miller had warned that Trump would not budge from his decision of declaring an emergency over the wall under any circumstances. Miller went on to claim that before the Presidential elections in 2020, the Mexico wall extending over hundreds of miles would be complete through the emergency President Trump would declare.