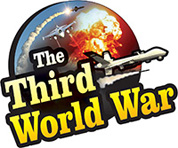 Paris/Brussels: The discontent against President Macron has not ebbed in France. On Saturday, more than 38,000 Yellow Vest agitators from all around the country once again demonstrated their strength for the sixth week in succession. The agitators seem to be gaining support in the major countries of Europe like Spain, Belgium and the United Kingdom other than the French cities.
The Yellow Vest agitation that started to protest against the fuel price rise in November has become much more comprehensive over the last one and a half months. The heat of the agitation is being maintained in France over the past six weeks, and the measures have been taken to stop these have entirely failed. The agitations which started to protest against the fuel price rise, have spread to express the anger of people from different fields in France against the policies of President Macron.
On Saturday, the Yellow Vest agitators held protests against President Macron in the cities of Marseilles, Leon, Ron, Barde and Angouleme along with capital Paris. Strong confrontations have been reported at many places between the protestors and the security agencies, and 70 protestors have reportedly been arrested. As the demonstrators blocked the roads near the borders of Spain, Italy and Germany, the transportation in these regions had come to a standstill.
The Yellow Vest protestors in the regions near the Spanish border were joined by the agitators from Spain protesting for independent Catalonia. At the same time, more than 100 people protested in the Belgian capital of Brussels in support of the Yellow Vest protests in France. As per sources, the agitators were demanding that they want a change.
The support the Yellow Vest protests, demanding the resignation of French President Macron, are gaining, is a major jolt for the established and liberal European governments. While the influence of the nationalist rightist groups is rising in Europe over the last few years, selected countries that are a part of the established government had opened an aggressive front against this movement. The Yellow Vest protests have shown that the very foundation of this front has been shaken and the indications are that the repercussions will be felt all around Europe shortly.