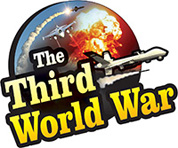 Paris/London: Although the European Union passed the Brexit proposal within a mere 40 minutes, the obstacles in its way have not yet been cleared as was revealed in the next 24 hours. Within a few hours of the approval, France threatened the United Kingdom over French fishing rights. The French President, Emanuel Macron threatened to bust UK's proposal over the issue concerning Ireland if French fishing rights were not protected and allowed fishing rights within the British marine limits. It gave a fresh baton in the hands of the opponents of Brexit in the United Kingdom and may lead to the conflict likely intensifying.
The 585-page Brexit proposal, submitted by British Prime Minister Theresa May was accepted on Sunday's Brussels Summit of the European Union. The approval of the proposal in just 40 minutes invited surprise and much criticism. The Brexit draft opponents have criticised Prime Minister May saying that the European Union approved the proposal so quickly because it promises everything the European Union wanted. However, May rejected all the claims.
The statement released by the European Union notes that the issue of fishing is the most important. It also clearly states that it would be an essential point featuring in the future discussions between the United Kingdom and the European Union. Against the background, the French President had indicated that the British demand regarding Ireland would be exploited by the European Union, during the negotiations. Also, the provision called "Ireland Backstop" would be put in effect if the United Kingdom denied permission to the European countries for fishing in the British waters, Macron had warned.
According to the Ireland Backstop, the borders between Northern Ireland which is a part of the United Kingdom and Ireland, which is a member state of the European Union, would be kept open. At the same time, Northern Ireland would be eligible for the 'single market' facility with the European Union. It would mean that the United Kingdom would remain a part of the European Union's 'customs union' and is believed to have an impact on all of UK's future trade agreements.