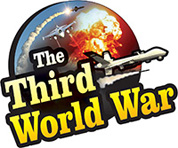 New York: The stand taken by the Hungarian and Italian governments against the immigrants is encouraging nationalism and it is part of a war, claimed French President Emmanuel Macron. He said that he was proud that the Hungarian and Italian governments considered him an enemy, and warned that he was ready for a conflict with them. Italy and Hungary had together issued an ultimatum to France and the European Union over the immigrant issue.
A meeting of the Foreign Ministers of all the member countries of the European Union was held in the month of August. It was revealed that Italy had adopted an aggressive stance and joined hands with Hungary and the Czech Republic. The Italian Prime Minister Giuseppe Conte met Andrej Babis, the Prime Minister of Czech Republic while the Hungarian Prime Minister Viktor Orban met the Italian Internal Security Minister Matteo Salvini. The front thus formed on the immigrant issue, brought the tension in the European Union on anvil.
Pro-migrants France and Germany were offended by the formation of the front and French President Emmanuel Macron and German Chancellor Angela Merkel have adopted an aggressive stance against it. The statements made by Macron in a program in the United States also are a part of the same aggression. He accused both, Hungarian Prime Minister Orban and Italian Minister Salvini of "playing" on citizens fears to gain support for their anti-immigration policies which "revert to populism". He said "cooperation" and "collective" change is the best way to reform the EU. They are vying to garner support for their anti-immigrant policies. These are only populistic policies and are not consistent with the European Union,' said Macron to attack the Hungarian and Italian leaders.
The policies of Orban and Salvini promote nationalism and will ignite an internal conflict in the European Union. It will be a blunder on part of the Hungarian and Italian leaders to start a conflict on the immigrant issue, warned the French President.
The problem of immigrant influx into Europe originating from Libya has festered quite a bit. Italian government has announced a blanket ban on the organisations rescuing immigrants and also on the European Union's ships carrying immigrants. Hungary, on the other hand, has resorted to deployment of military along the border, fencing the borders and implementing stringent laws to stop the immigrant influx. Germany, France and their allies seem to be getting aggressive as this stance adopted by the front is gathering support from other member countries of the European Union.
The European Union elections are slated for the next year and indications are that the immigrant issue will be in focus. Political groups from countries besides Hungary and Italy are coming together on this issue and their rising popularity indicates a major change in the political equations in Europe.